Today I went on a walk-n-talk tour put on by Mid Tex Mod that taught us a bit about East Austin. East Austin is an interesting part of town. When I moved here in 2004, people considered it the ghetto. I was admonished not to walk by myself anywhere east of I-35, and I when I lived on East Oltorf, a co-worker once refused to park her car out on my street — even though she lived on East Riverside when she was a UT student. As a 6'4″ white dude I never felt particularly in danger in East Austin. But I understand that is not everyone's experience.
I think this cultural attitude is prevalent among middle-to-upper-class white folks like myself. But to this day I don't know much about East Austin itself or where this attitude came from. I have heard various stories about blacks & Mexican being forcibly relocated east of I-35 sometime in the 50's. But I never dug into it. And now that East Austin (or at least East 6th & 7th) is gaining a new reputation, one for fun dive bars and loft buildings and appreciating real estate, I think it's the beginning of a new chapter in this part of town.
So a friend who works at UT told me about this talk, I signed up to go. It was informative, for sure. Many of the attendees were from the Urban Planning department at UT, and there were a few people there from the Travis County Historical Commission. Dr. Eliot Tretter kicked things off with a lecture on the role geography and institutionalized racism shaped East Austin (well, Austin as a whole, really) and Dr. Fred McGhee lectured intelligently on the history of public housing projects in the city, particularly Santa Rita Courts and Chalmers Courts. I don't think I could repeat much of the information I heard. But I am interested in learning more, I met some new friends, and I got a few pictures. And we ate at a really good Colombian restaurant.
I think a guy walking around East Austin with a $2500 camera setup counts as gentrifying, don't you?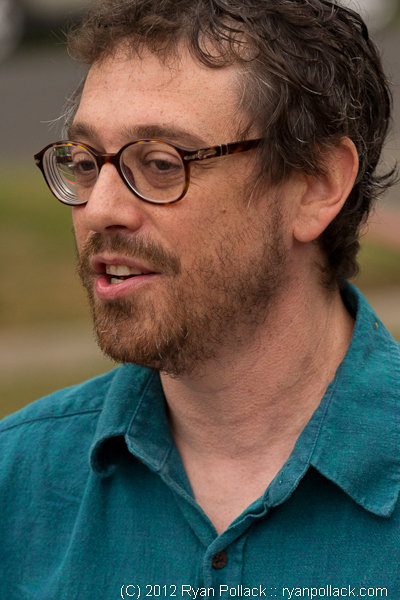 Dr. Eliot M Tretter, who led the tour. He is a fountain of information about East Austin, particularly from a geographical point of view.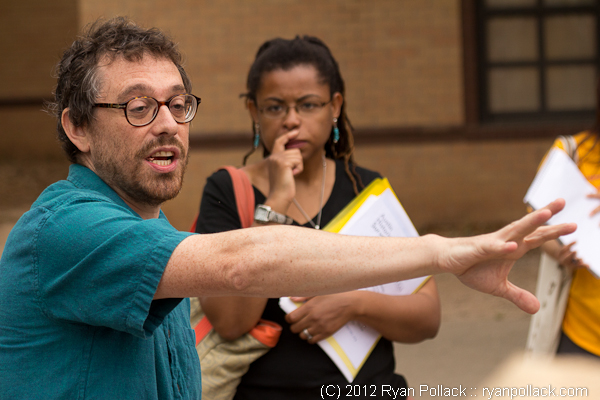 Dr. Eliot M Tretter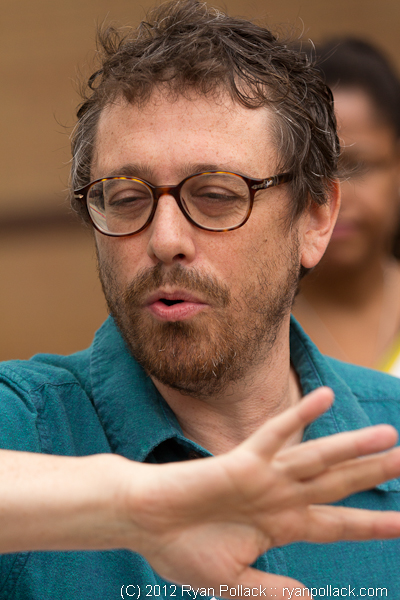 Dr. Eliot M Tretter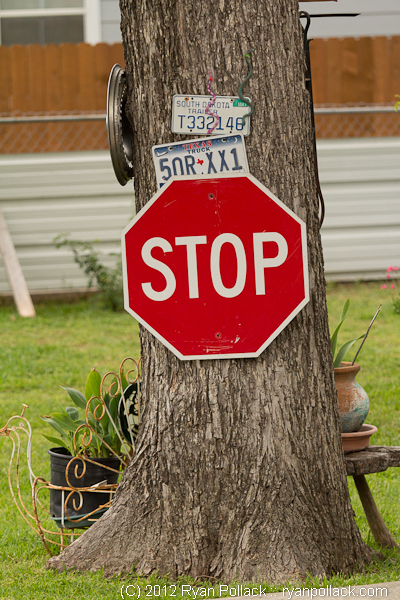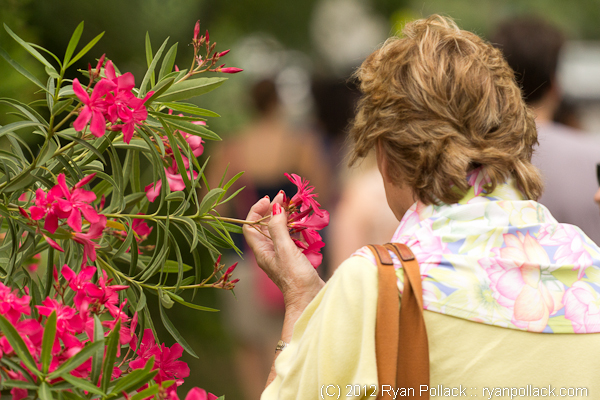 Stopping to Smell the Flowers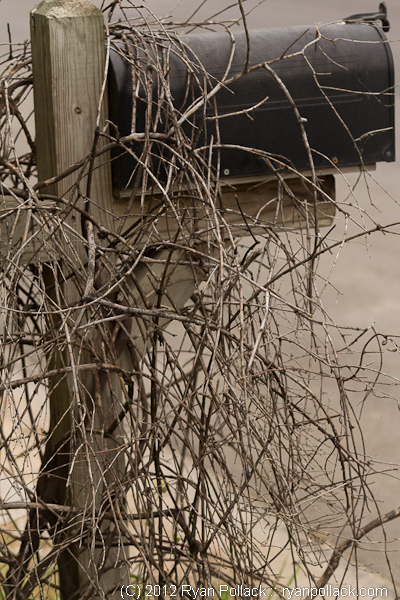 Overgrown Mailbox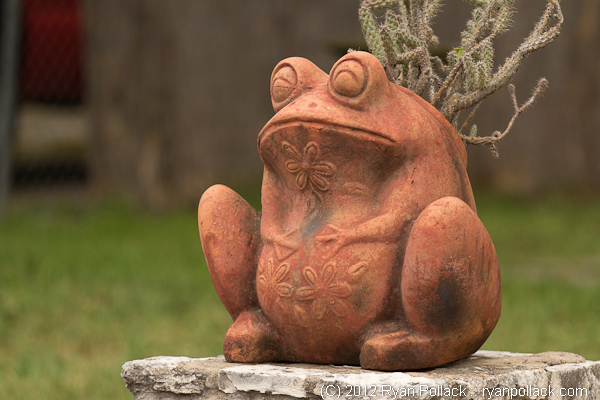 Content Frog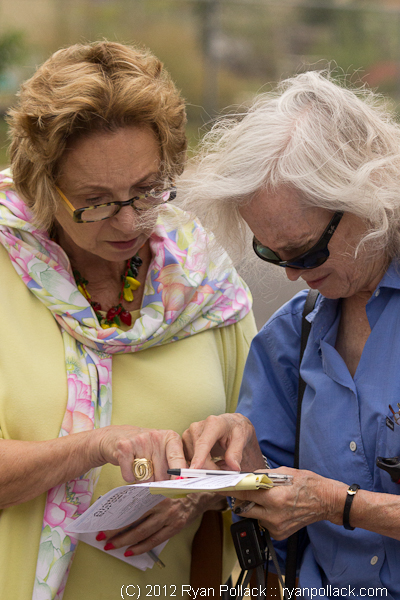 Checking the Map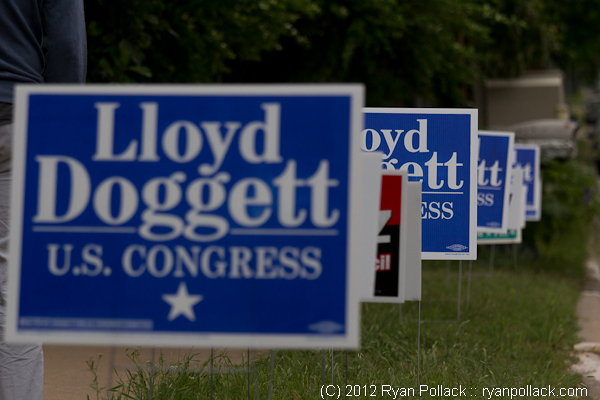 Political Signage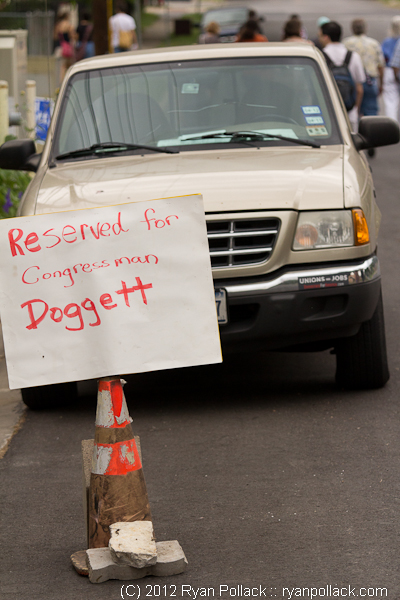 Doggett is Welcome Here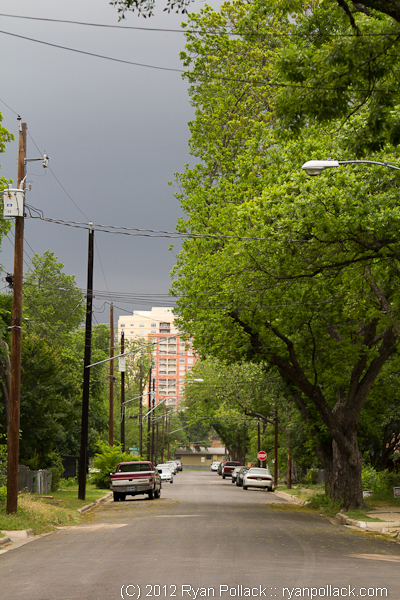 Storm's a-Brewin'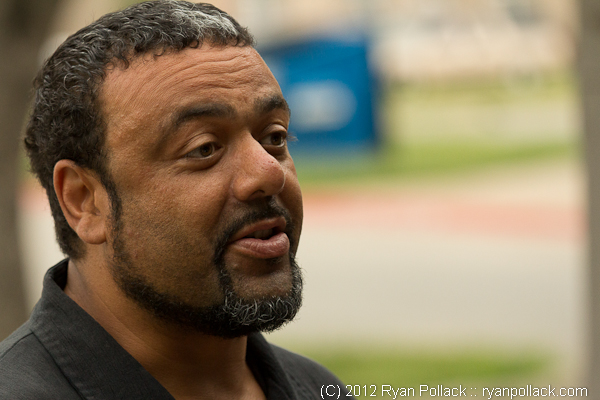 Dr. Fred L McGhee, a guest lecturer on public housing projects in Austin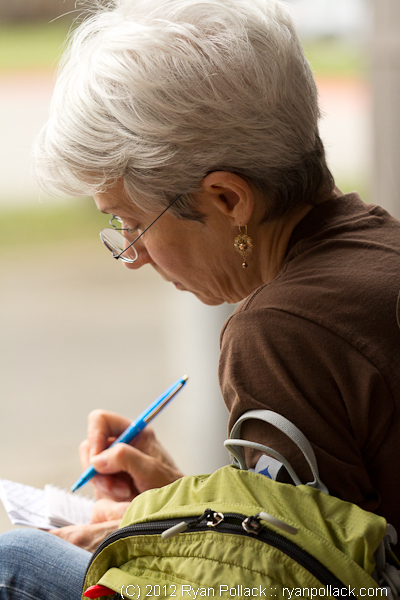 Taking Notes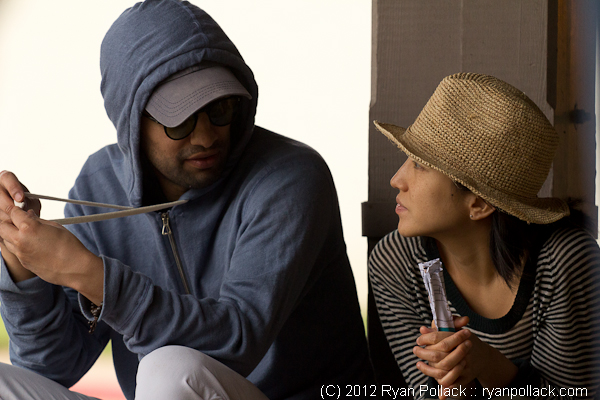 Attendees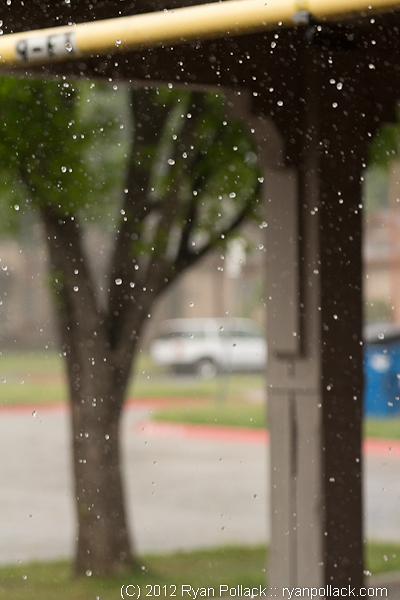 Rain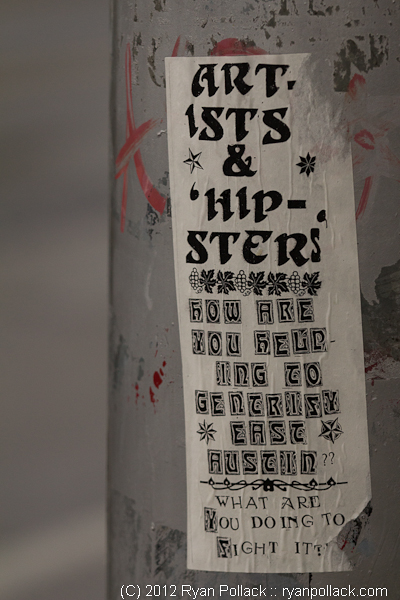 Unwelcome in East Austin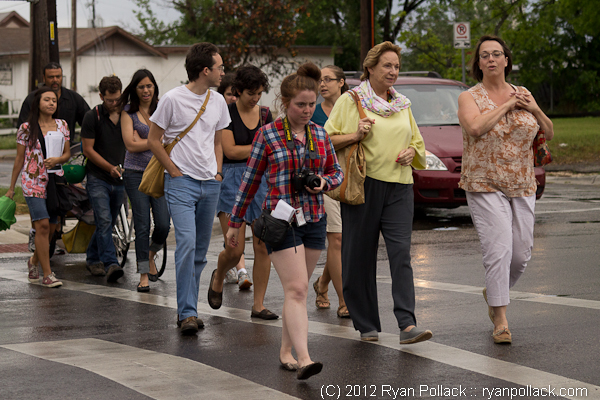 Our Gang