(scroll to the end for our itinerary)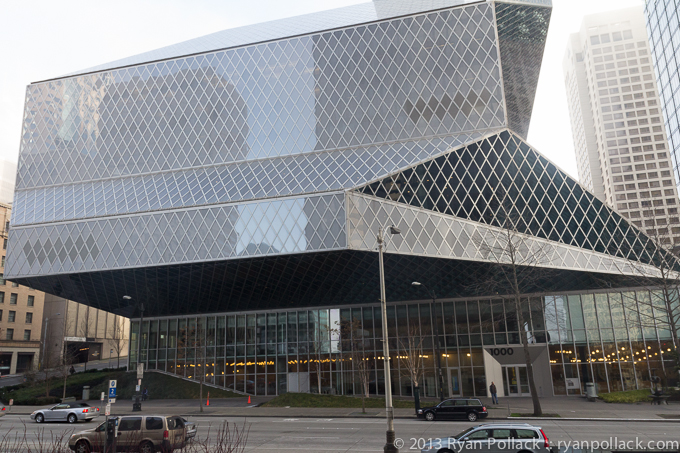 Seattle Public Library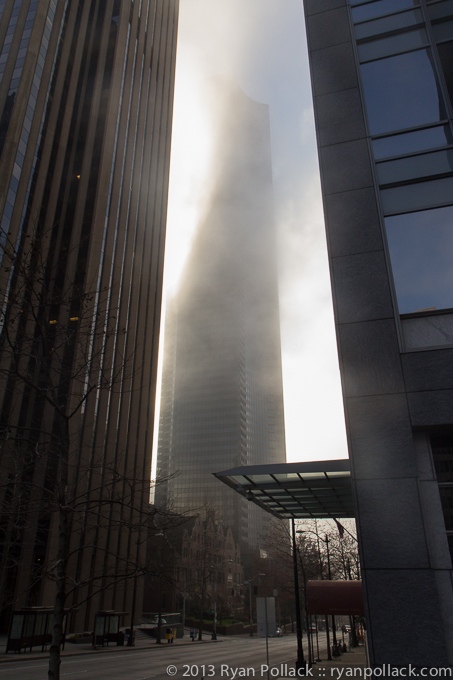 Shrouded Building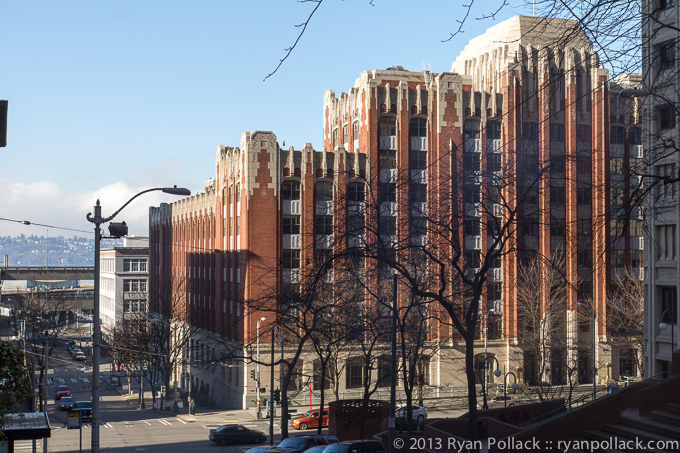 Downtown Seattle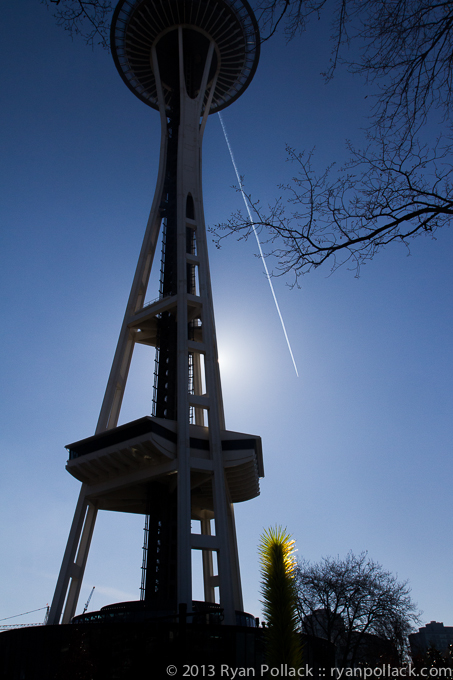 Space Needle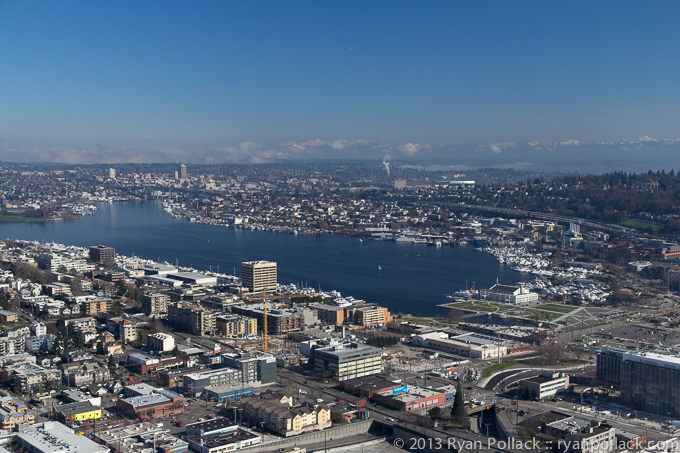 View from Space Needle
Pretty sure this is the area around Lake Union.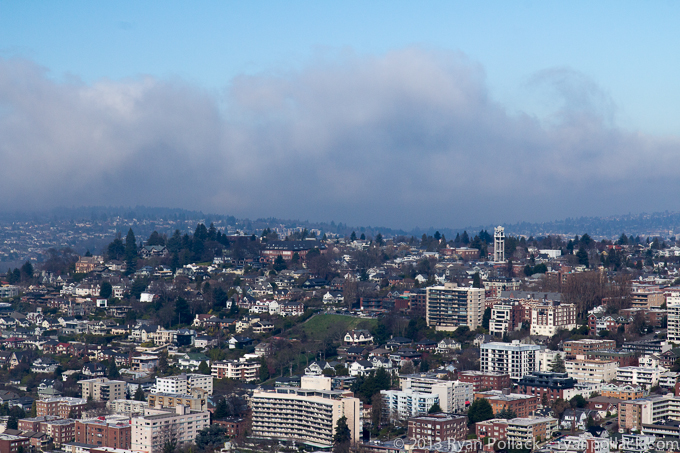 The Hills are Alive
I love the fog looming over the city in this one. Taken again from the Space Needle.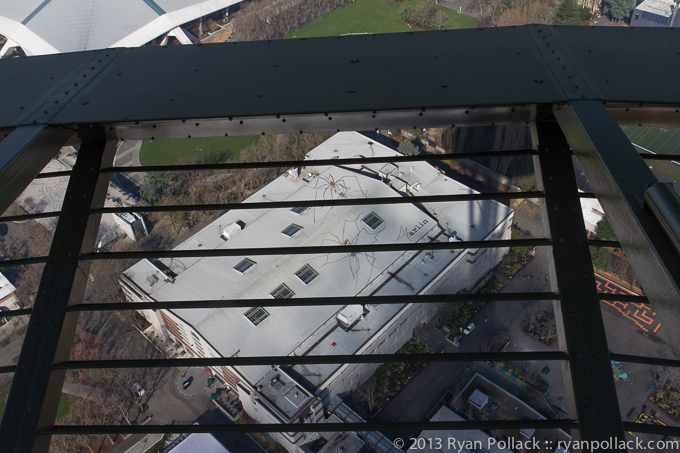 Spiders!!!
Giant spiders are attacking the Seattle Center.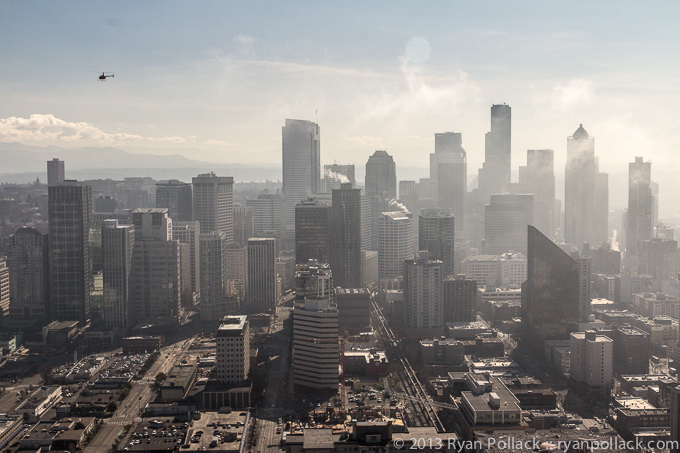 Downtown Seattle
Facing southeast from the Space Needle.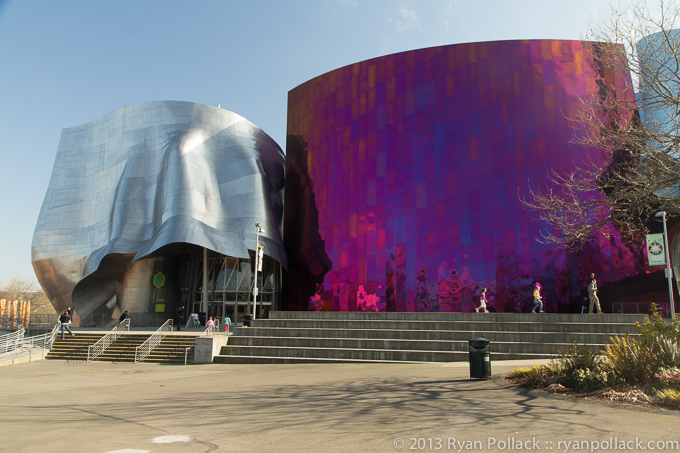 Experience Music Project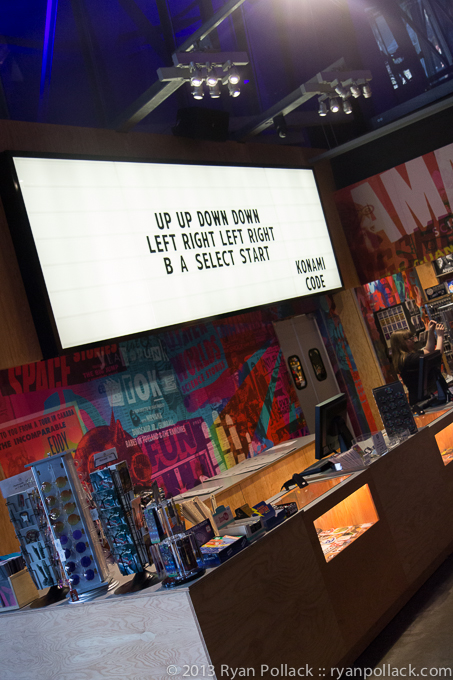 The Famous Code
As soon as you enter the EMP, you're confronted with this bit of nostalgia …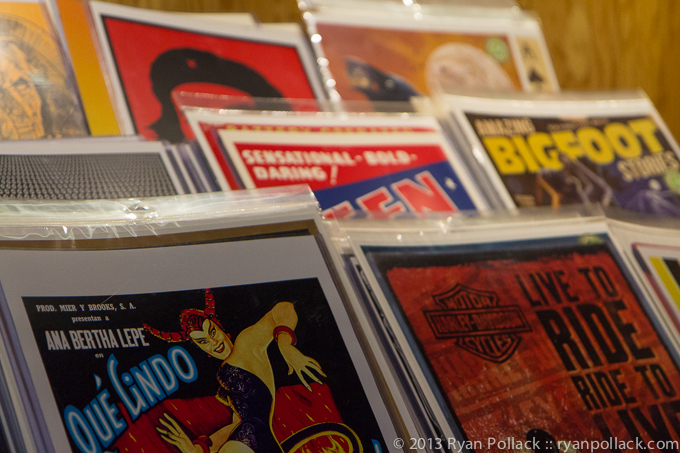 Posters for Sale @ EMP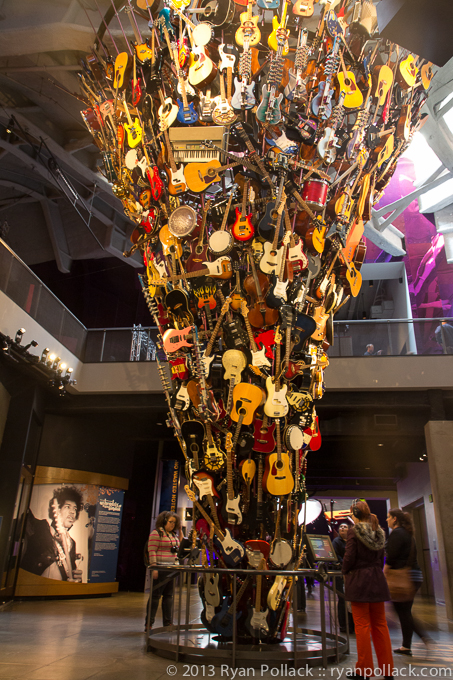 Guitar Sculpture, EMP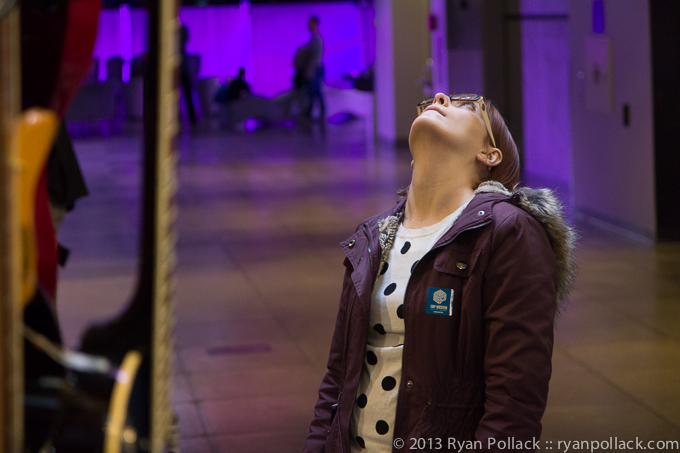 Lauren @ Guitar Sculpture, EMP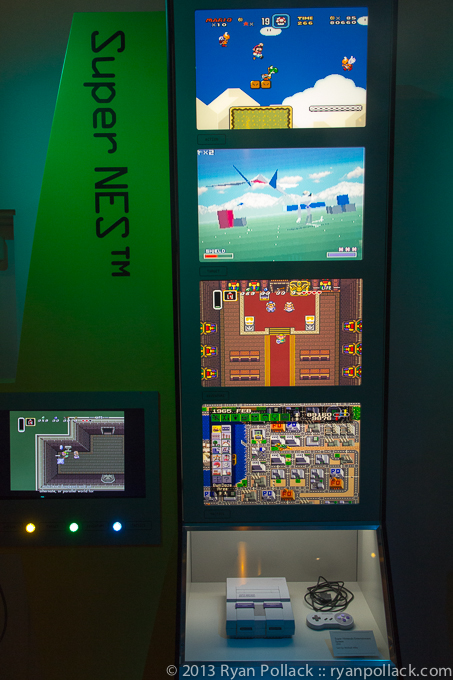 Super NES Booth, EMP
Part of the Video Game Art exhibit. The console is displayed in glass, and you could press the buttons on the video monitor (to the left) to hear narration about any of the four games displayed.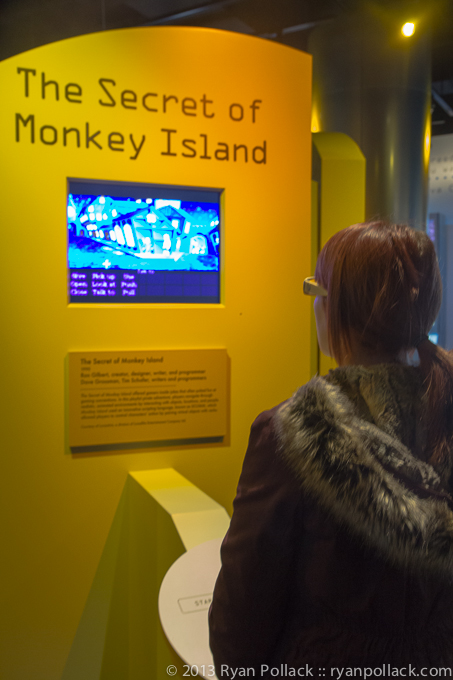 Lauren Getting Her Retro Game On @ EMP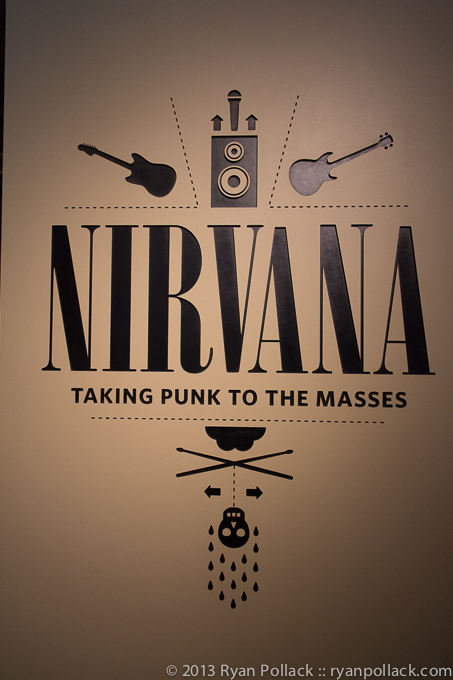 Front Piece to Nirvana Exhibit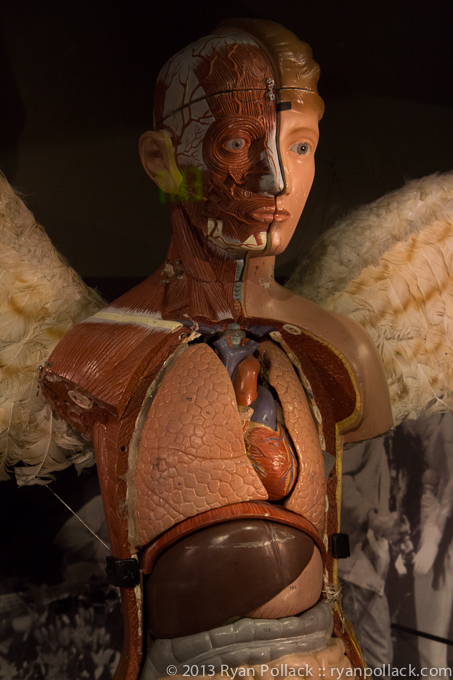 Mannequin used for In Utero tour/album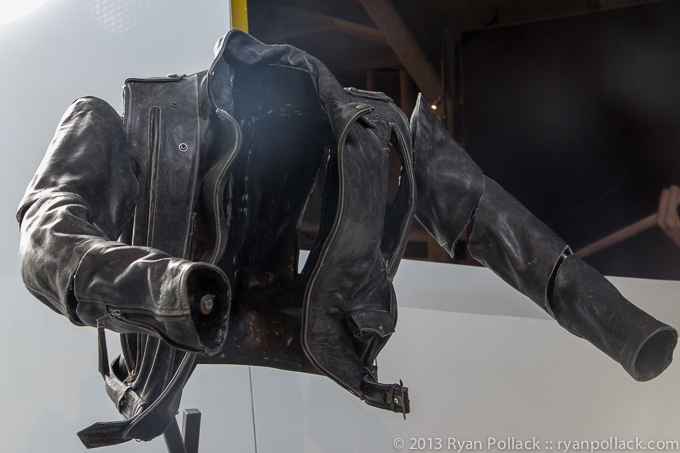 Entry to Black Leather Jacket Exhibit, EMP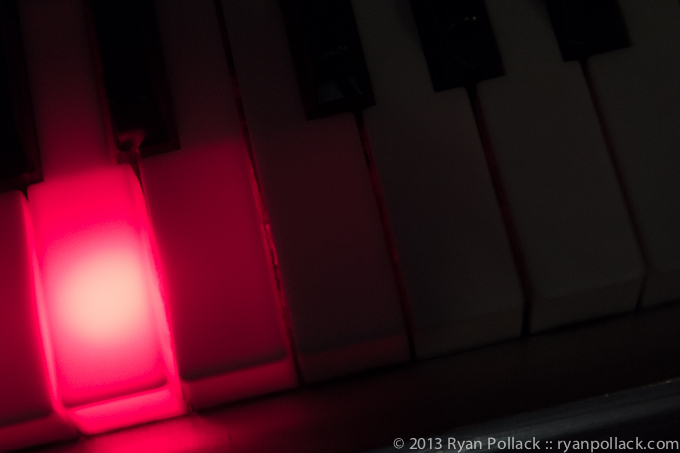 Keyboard Tutorial
On the top floor of the EMP is a learning studio where you can go through tutorials on playing many kinds of instruments. Here, the keyboard lights up to show me what notes to play.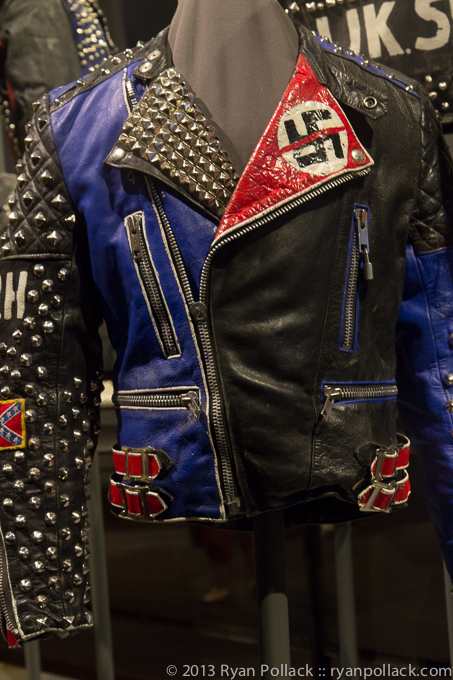 Black Leather Jacket, EMP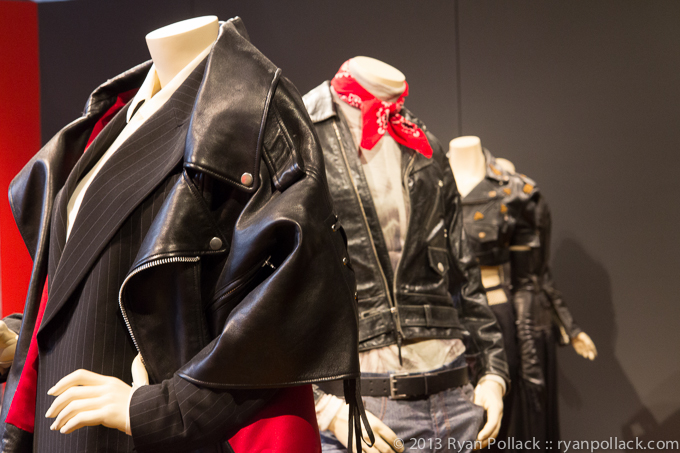 Black Leather Jacket Fashion, EMP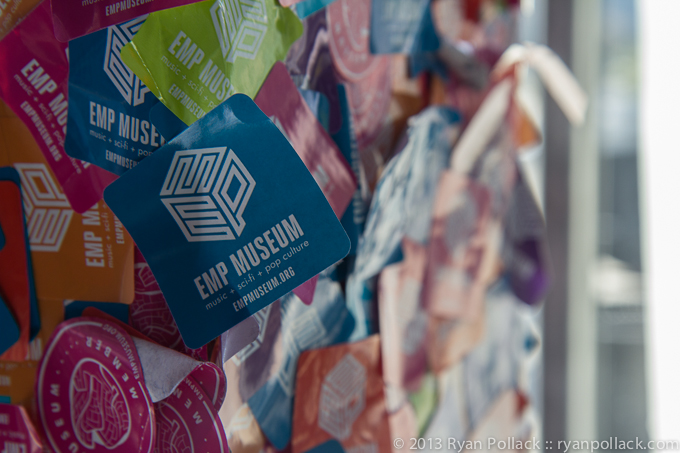 EMP Badge Podium
Entry into the EMP is given by a sticker … and on the way out, you are encouraged to add yours to the collection of those who have come before you.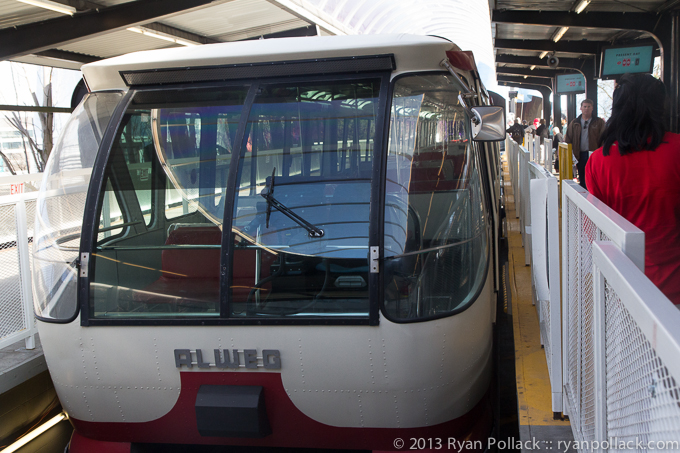 Seattle Monorail
"…but Main Street's still all cracked and broken!"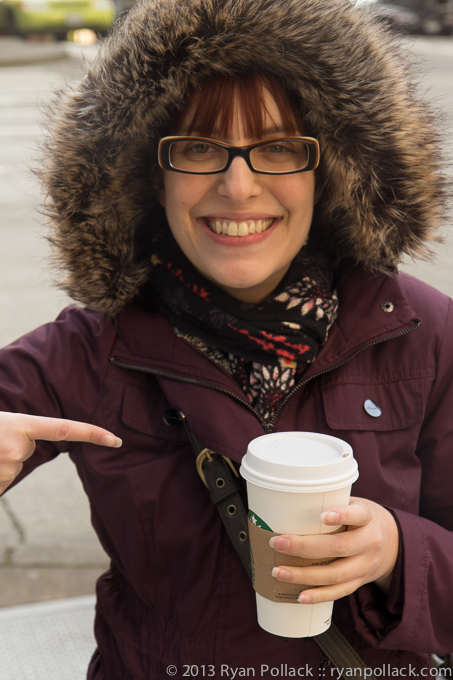 Lauren Drinking Coffee
You thought this day would never come …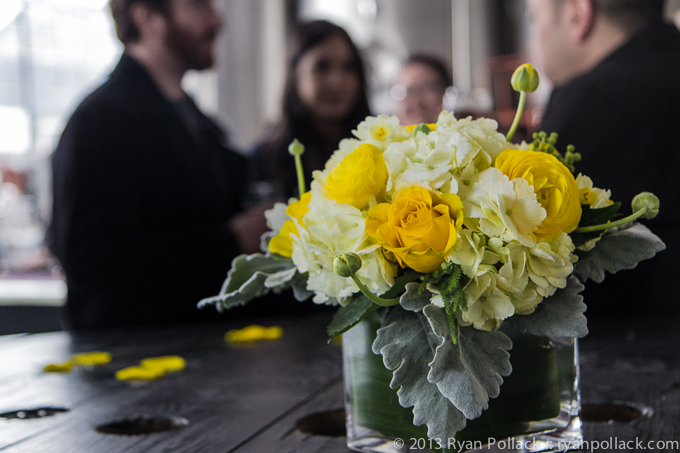 Decoration @ Wedding Brunch
The day after Steve's wedding, we all had brunch at Hilliard's Beer in Ballard.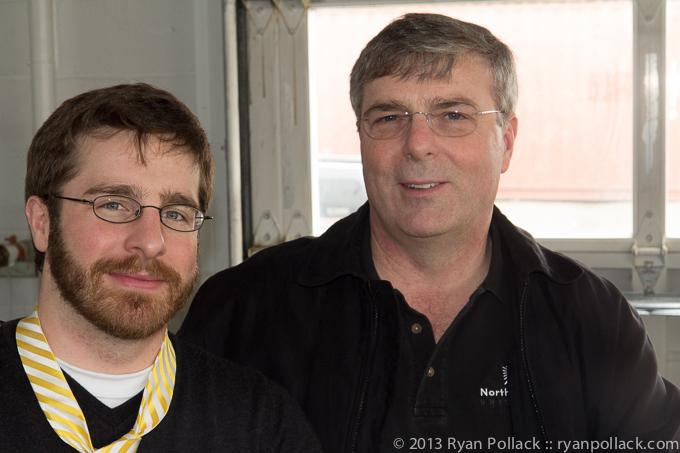 Steve & His Father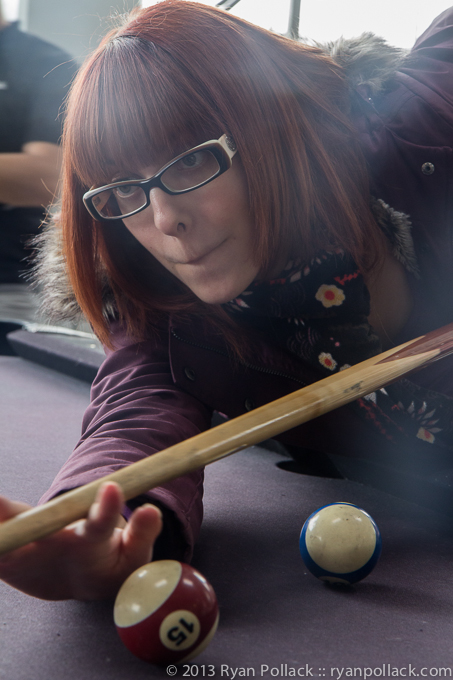 Lauren Playing Pool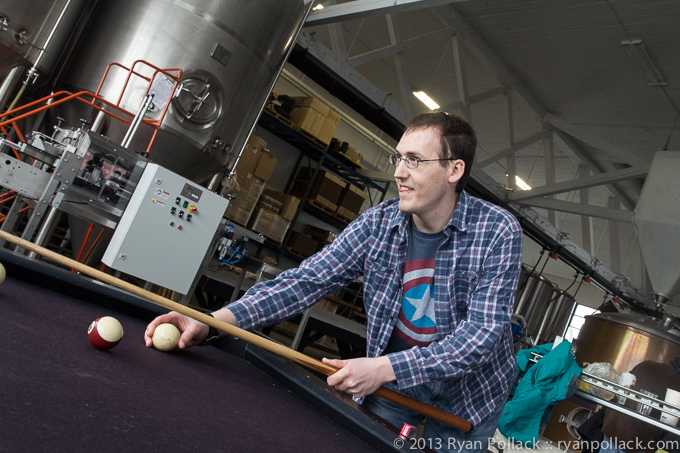 John Placing the Cue Ball
If I recall, he scratched like four times. This must have been one of the only times where I did.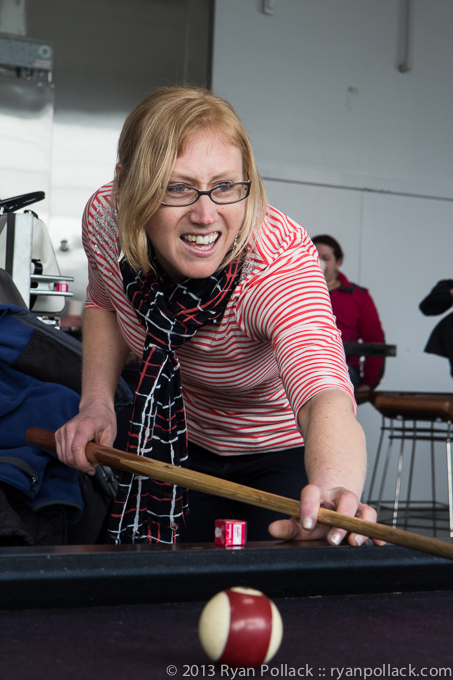 Christy Lining Up Her Shot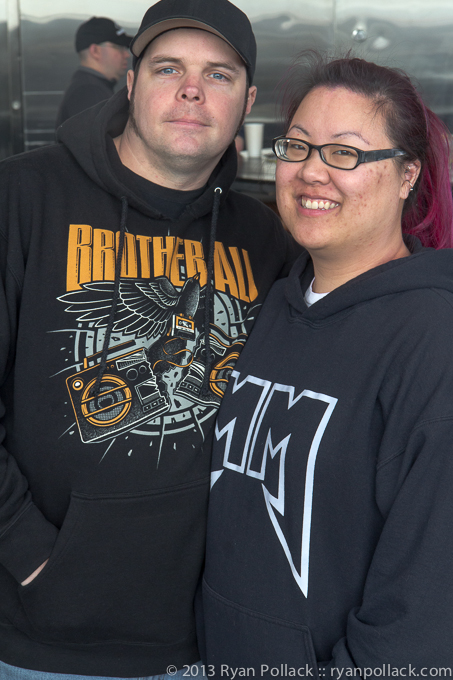 Keith & Kara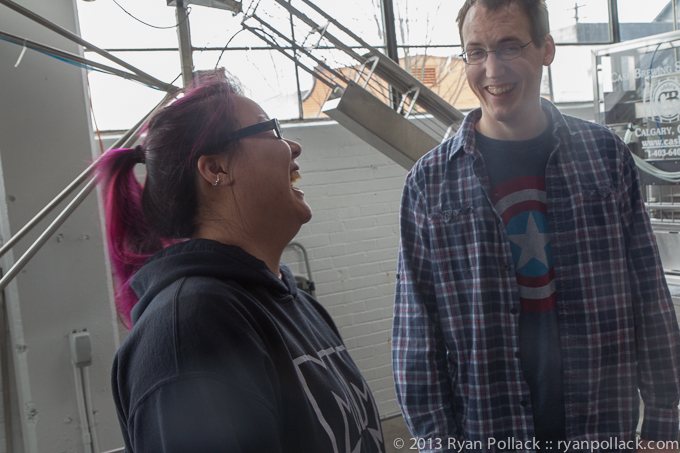 Kara & John
A moment of some kind of hilarity.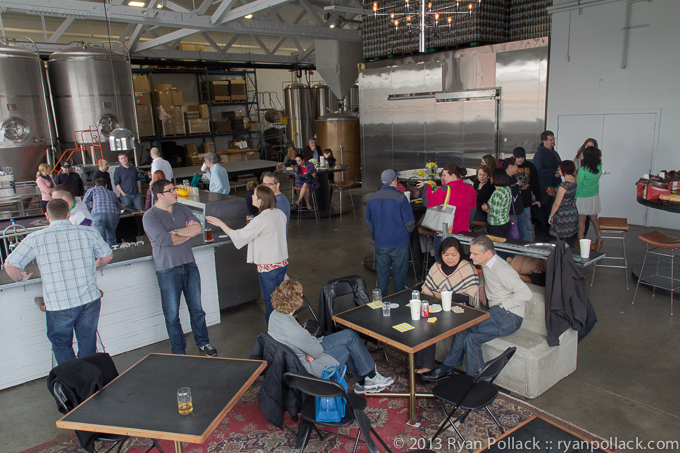 Brunch @ Hilliard's Beer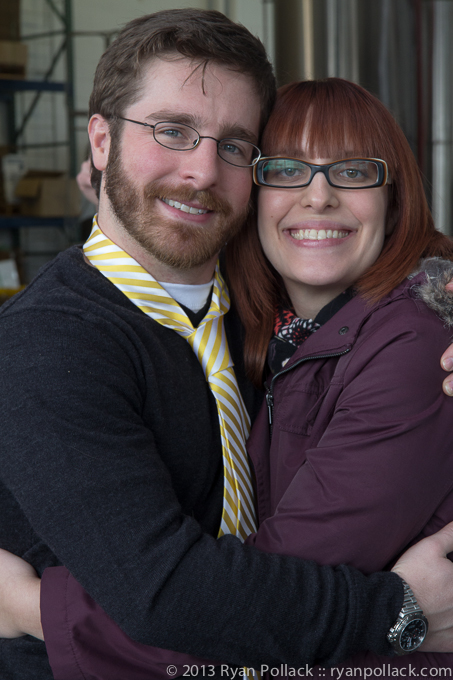 Steve & Lauren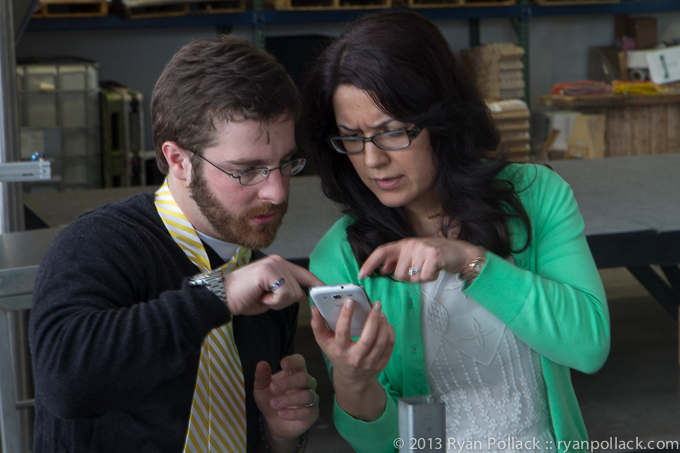 Steve & Shab
The newlyweds discuss something on a phone.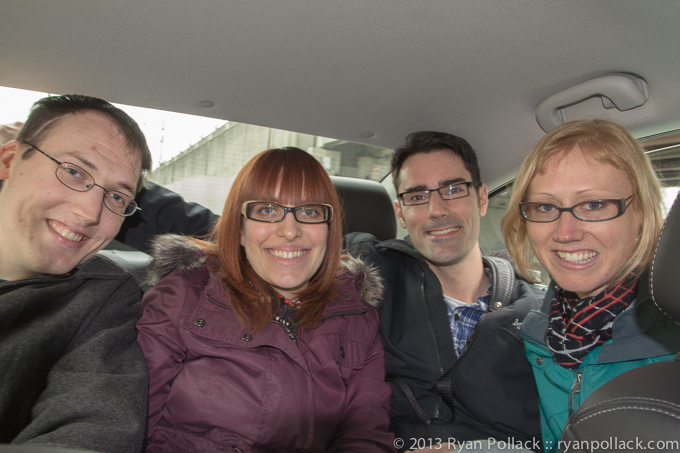 Crammed in the Back of a Car
Pretty sure this is illegal.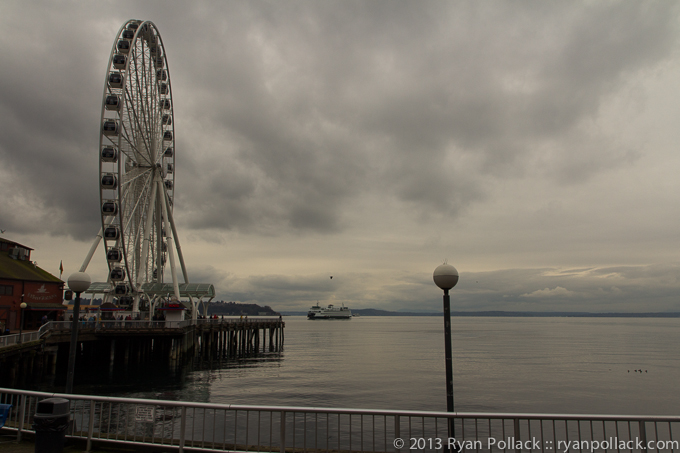 Seattle Waterfront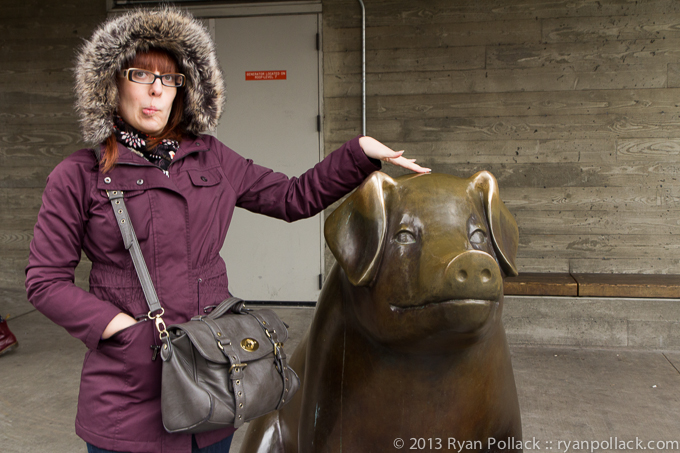 Lauren and the Pig
Thousands of dollars are collected for charity every year in these giant piggy banks outside Pike Place Market.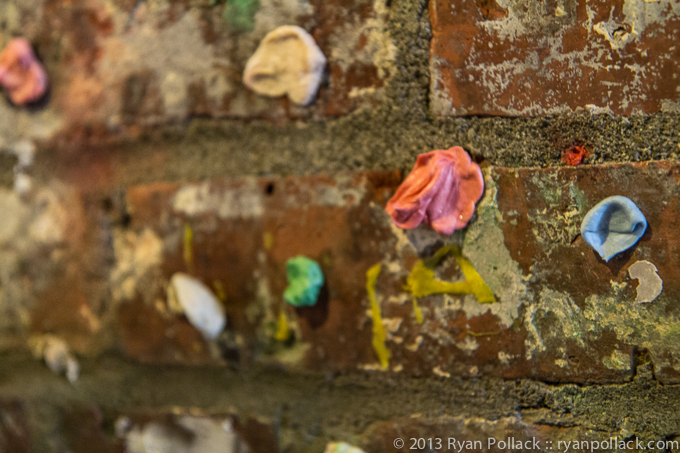 The Gum Wall
The pink blob is Lauren's gum & mine joined together. Awww.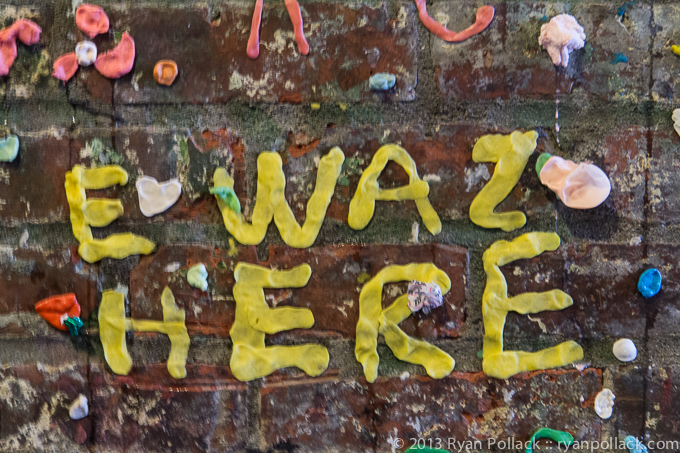 That's a lot of gum
Just to make one message.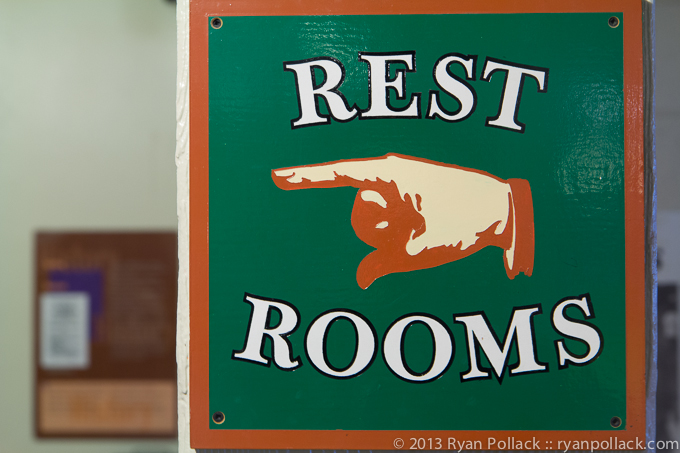 Restroom Sign, Pike Place Market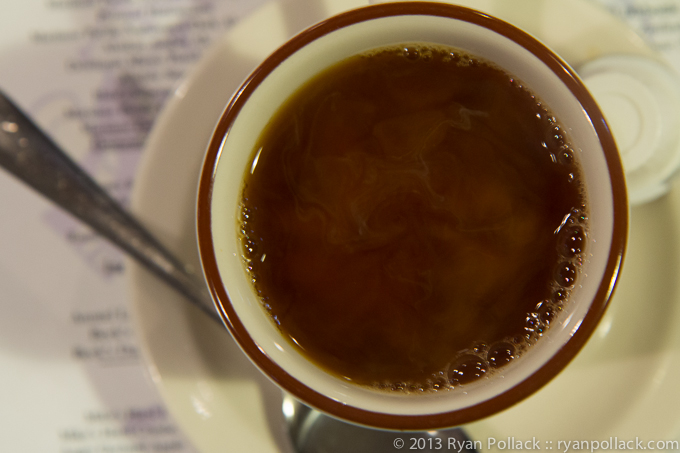 Coffee & Cream
@ Emmett Watson's Oyster Bar, Pike Place Market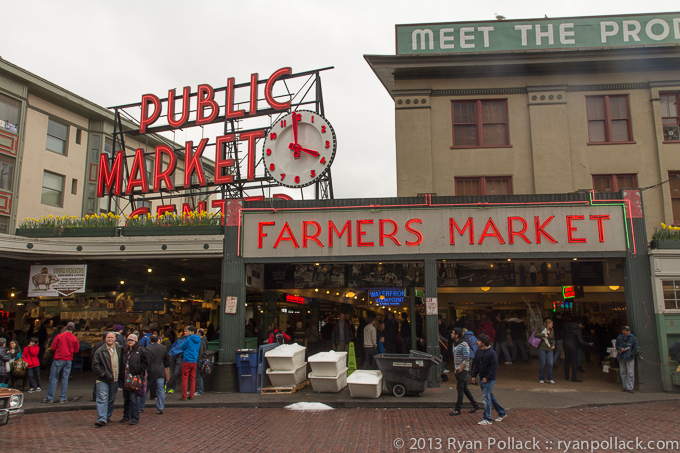 Pike Place Market Entrance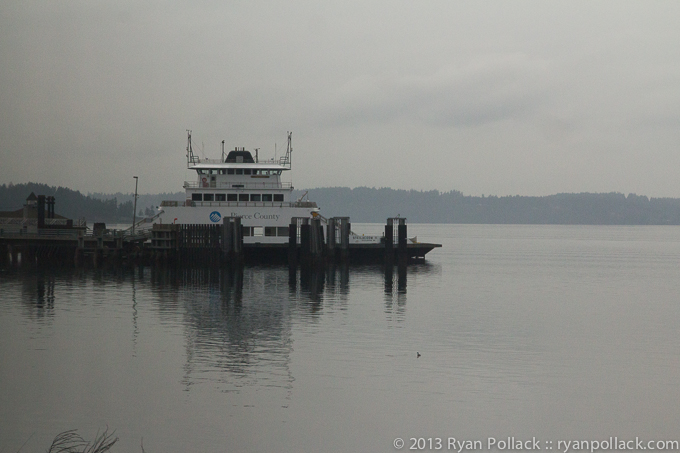 Boat, Pierce County WA
As seen from the train running from Seattle to Portland.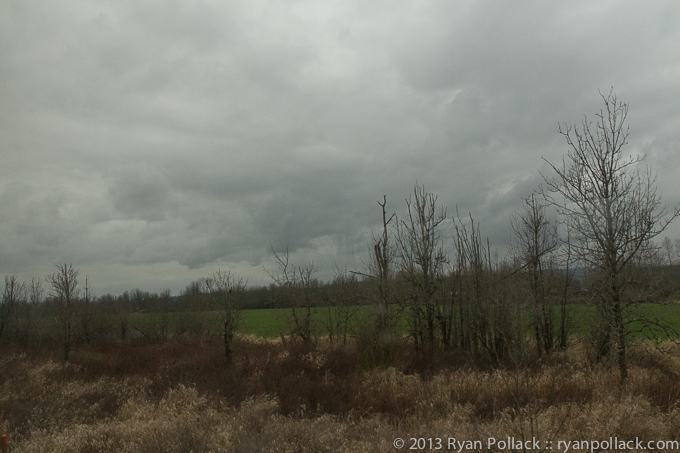 View from the Train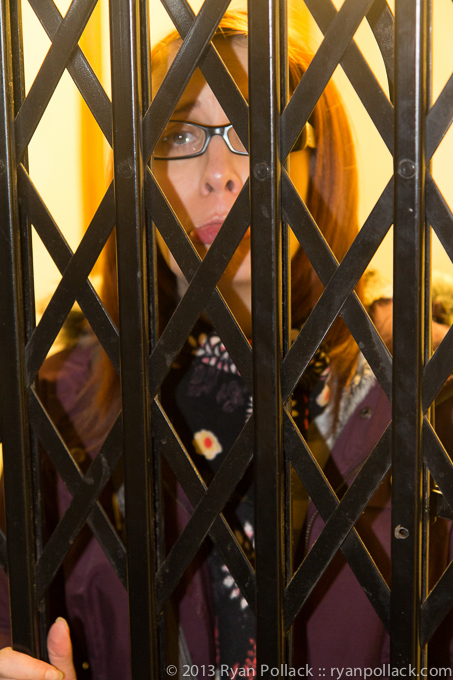 Jailed
The elevator in our Airbnb apartment is old-school.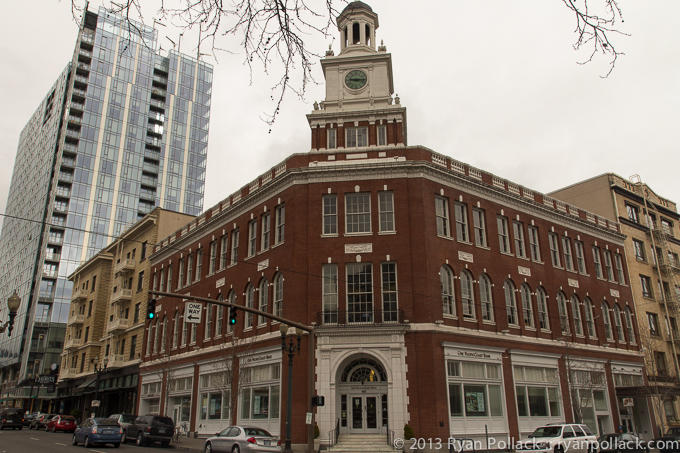 Cool Architecture
Downtown Portland.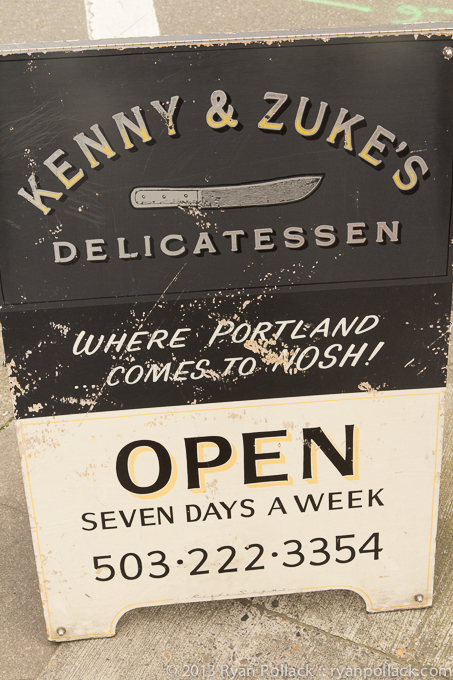 Deli!!!
A Portland favorite.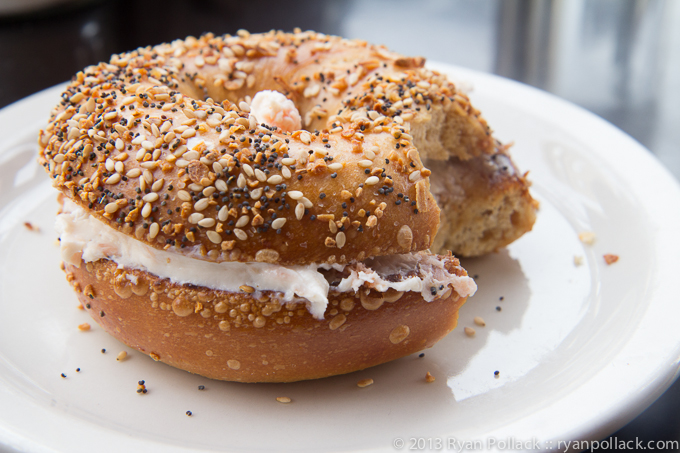 Bagel with Lox Cream Cheese
So good.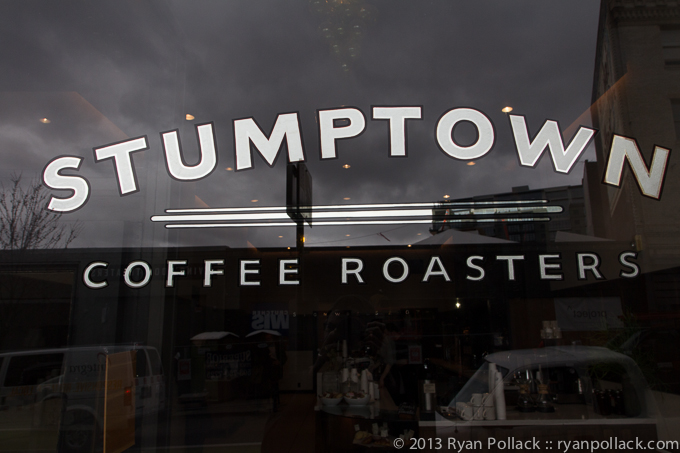 Stumptown
The coffee mecca of the Pacific NW.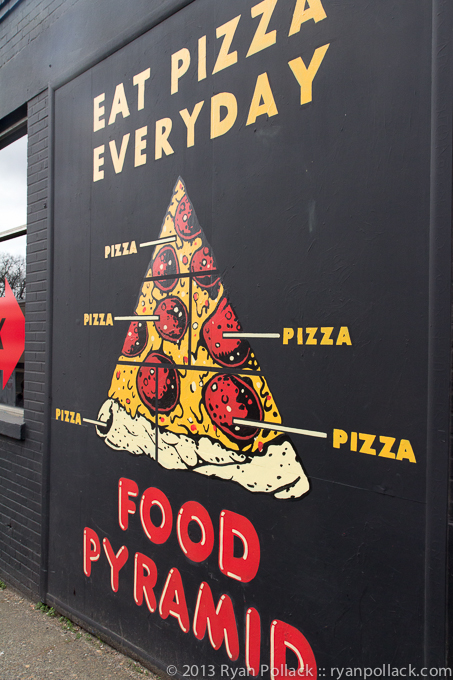 It's True
Wall art on Sizzle Pizza.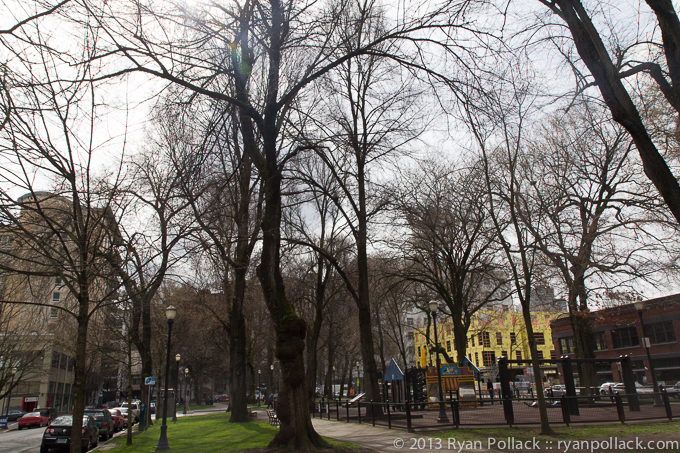 Park, Portland
Right outside the Museum of Contemporary Craft.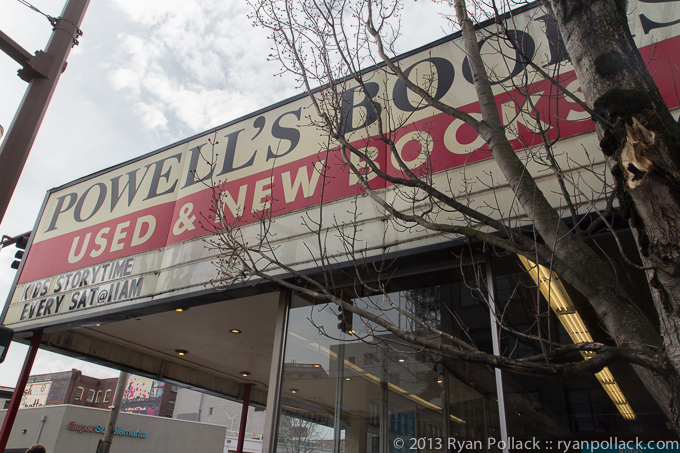 Powell's!!!
I bought six books, natch.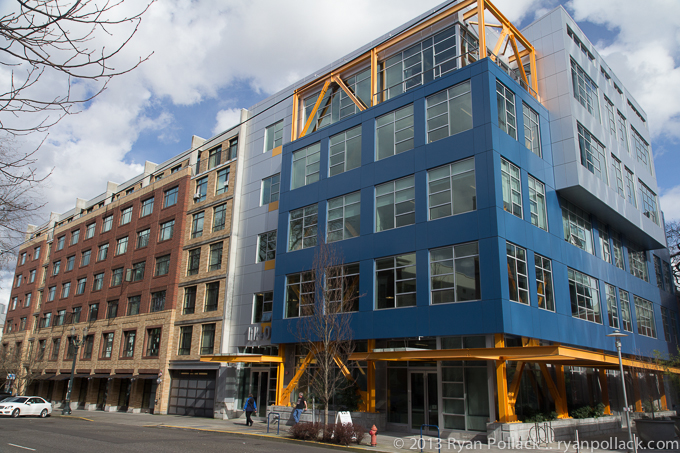 Modern Buildings
Downtown Portland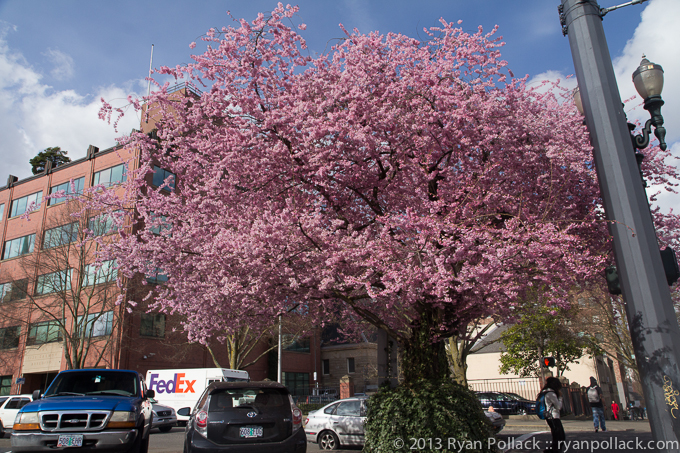 Cherry Blossom Tree
I like how it has a little skirt of leaves/ivy.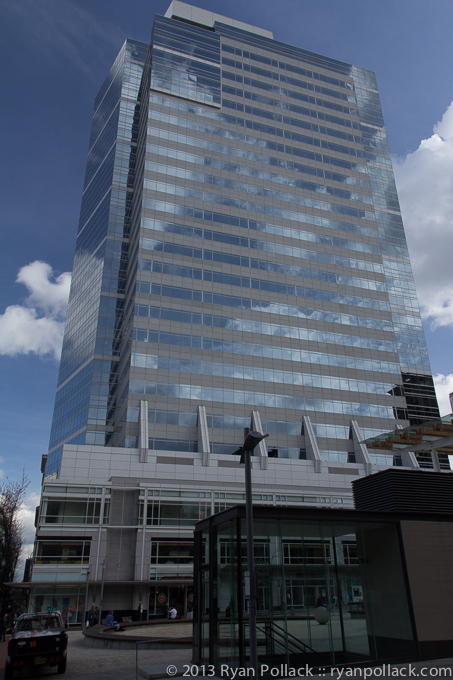 Office Building
Downtown Portland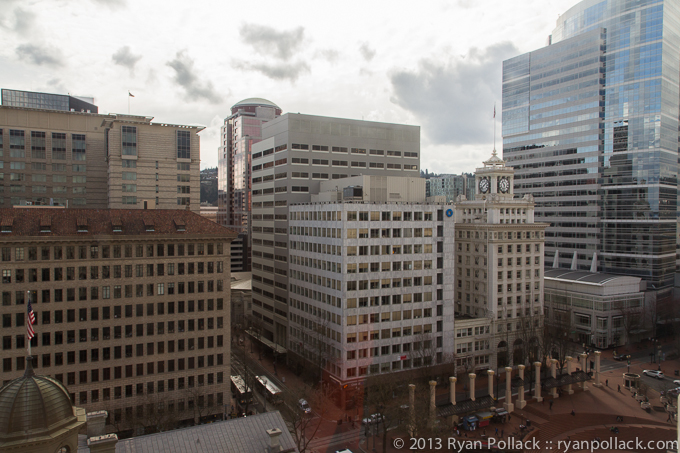 Pioneer Square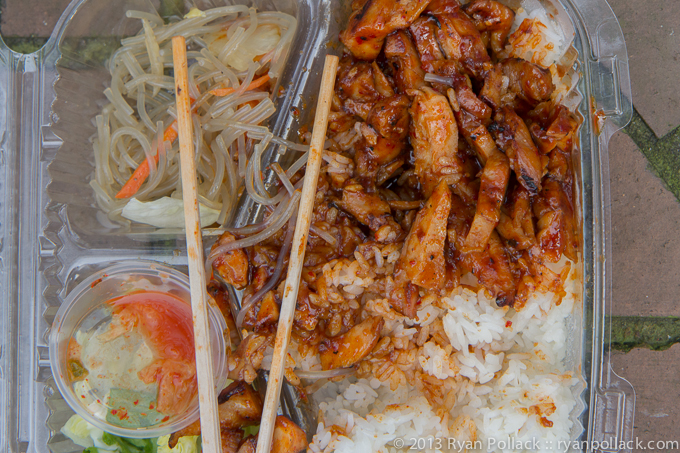 Spicy Chicken
From one of Portland's many food carts.

Craft
The sticker that allows you in to the Museum of Contemporary Craft.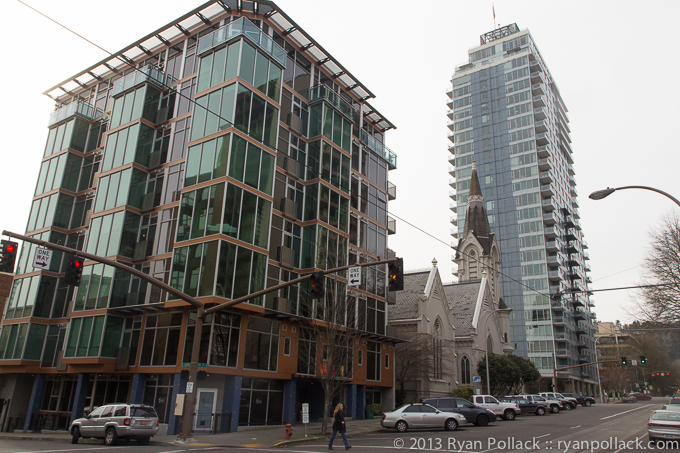 Downtown Portland Architecture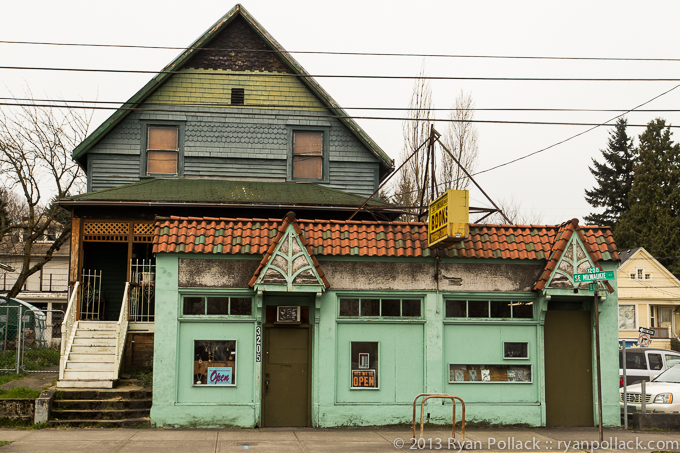 Armchair Family Bookstore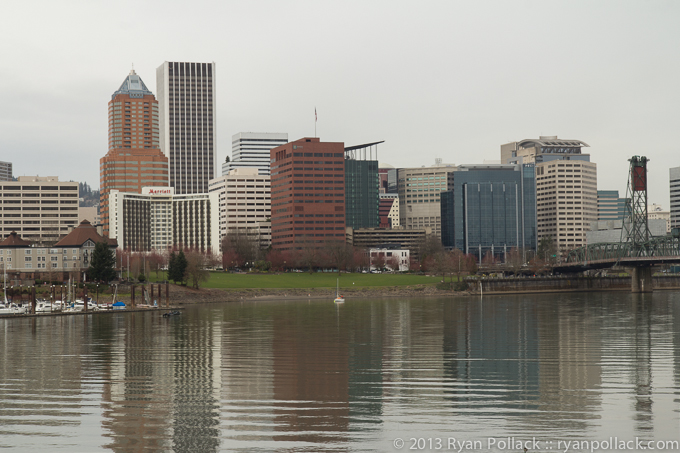 South Waterfront, Portland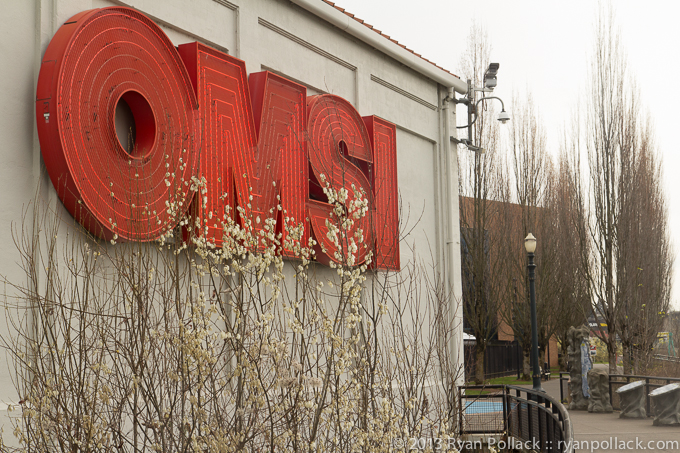 Oregon Museum of Science & Industry
They have an awesome Mythbusters exhibit.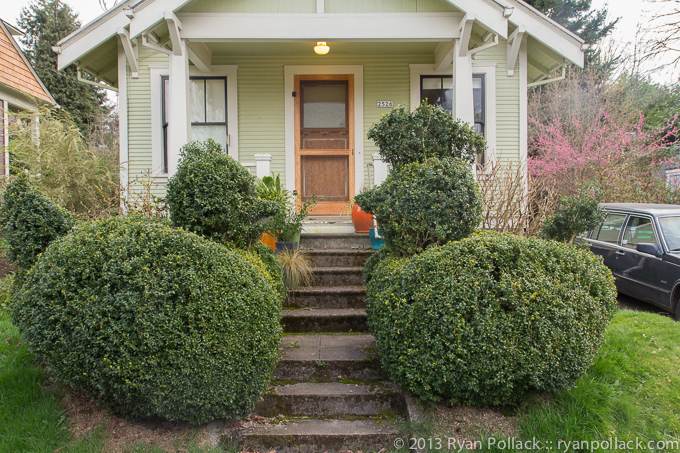 Avian Shrubbery
In the Buckman neighborhood of Portland.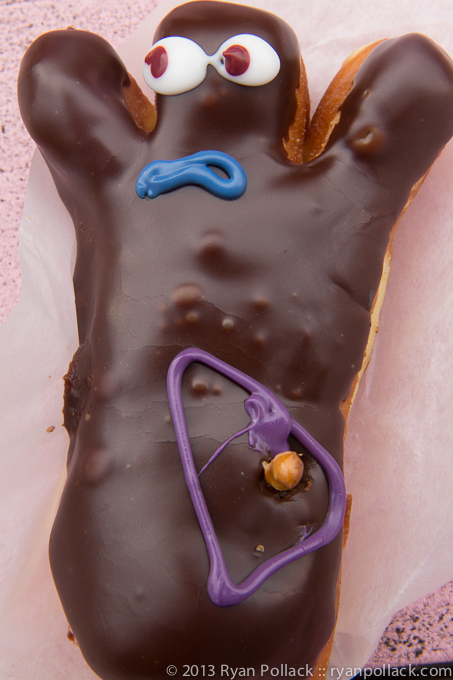 Voodoo Doughnut
Don't worry … I ended his torment pretty soon after I took this picture.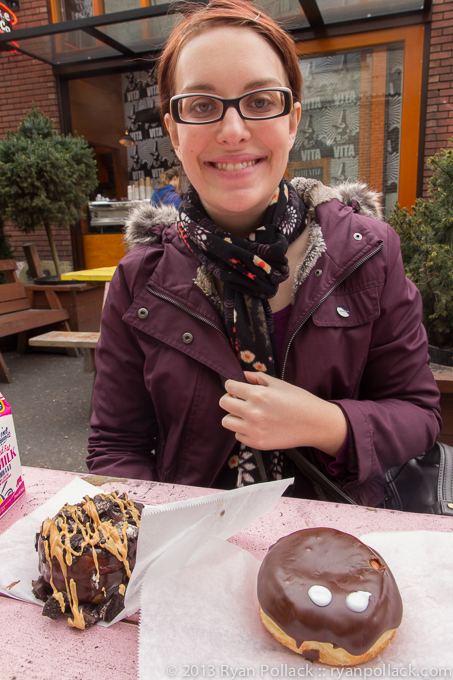 Lauren Enjoying Voodoo Doughnuts
She's waited her whole life to come here.
+++
My girlfriend and I just returned from an awesome trip to Seattle and Portland. I'd wanted to go to these cities for a long time — both have outstanding reputations as places where cool young people congregate and have fun. So when my girlfriend's friend invited us to his wedding in Seattle, we both jumped at the chance to not only attend, but to take a few days in Portland as a side trip.
We flew out to Seattle on March 8th, took the train to Portland on March 11th, and flew from Portland back to Austin on March 15th.
Here's a list of what we did:
Friday 3/8
Saturday 3/9
Sunday 3/10
Monday 3/11
Tuesday 3/12
Wednesday 3/13
Thursday 3/14
Friday 3/15
Super-ass early flight to Austin via LAX