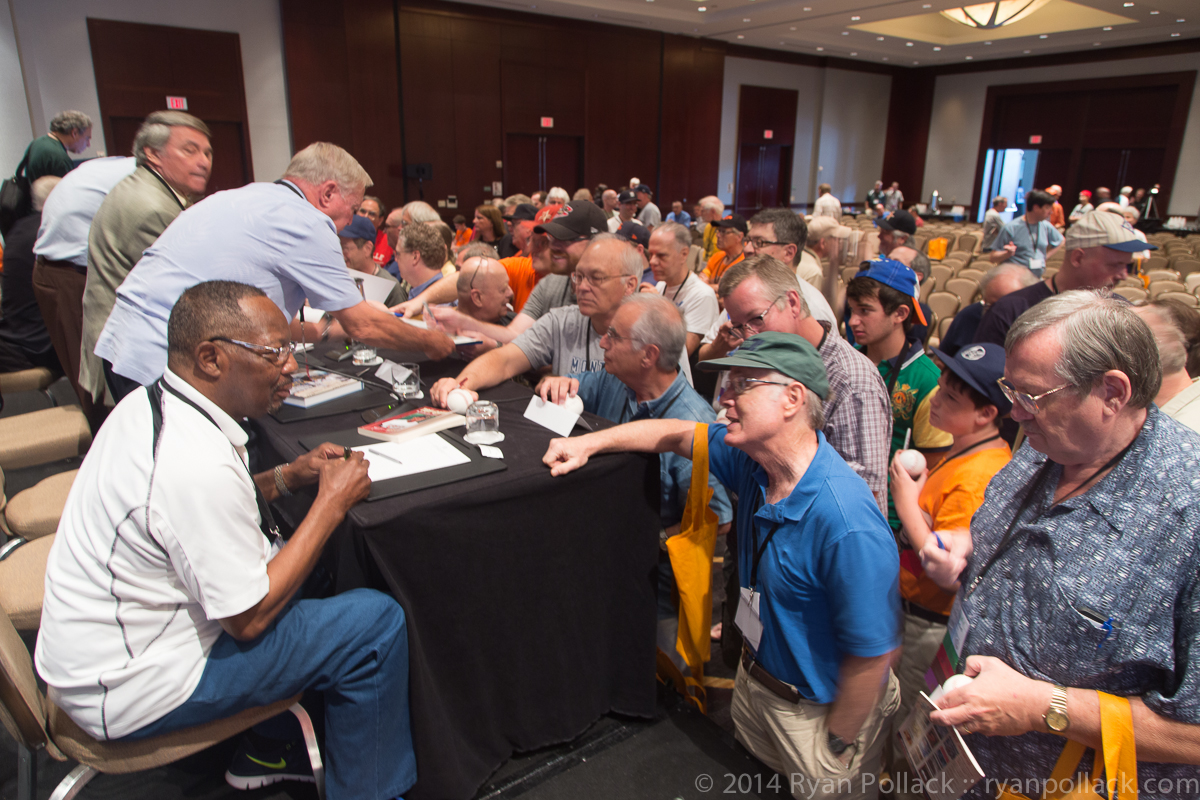 Jimmy Wynn and other Houston Colt .45 members signing autographs after their panel.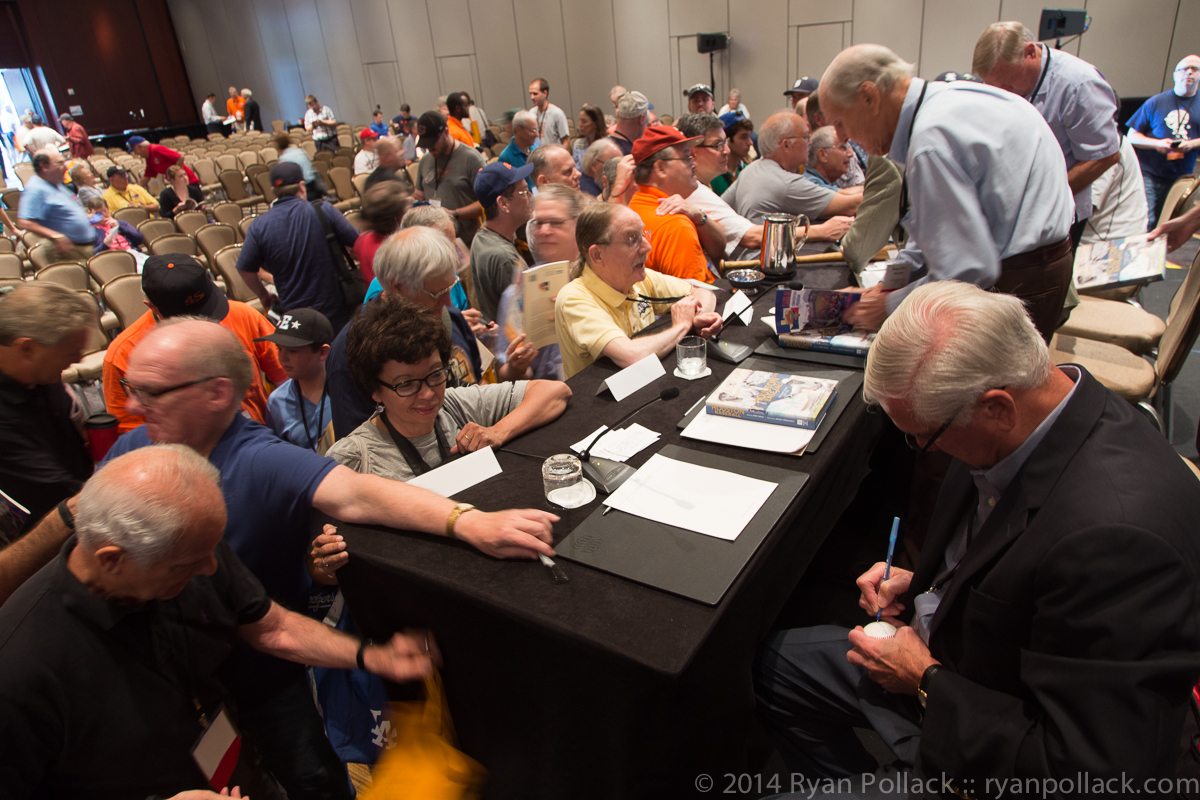 Bob Aspromonte signing a baseball.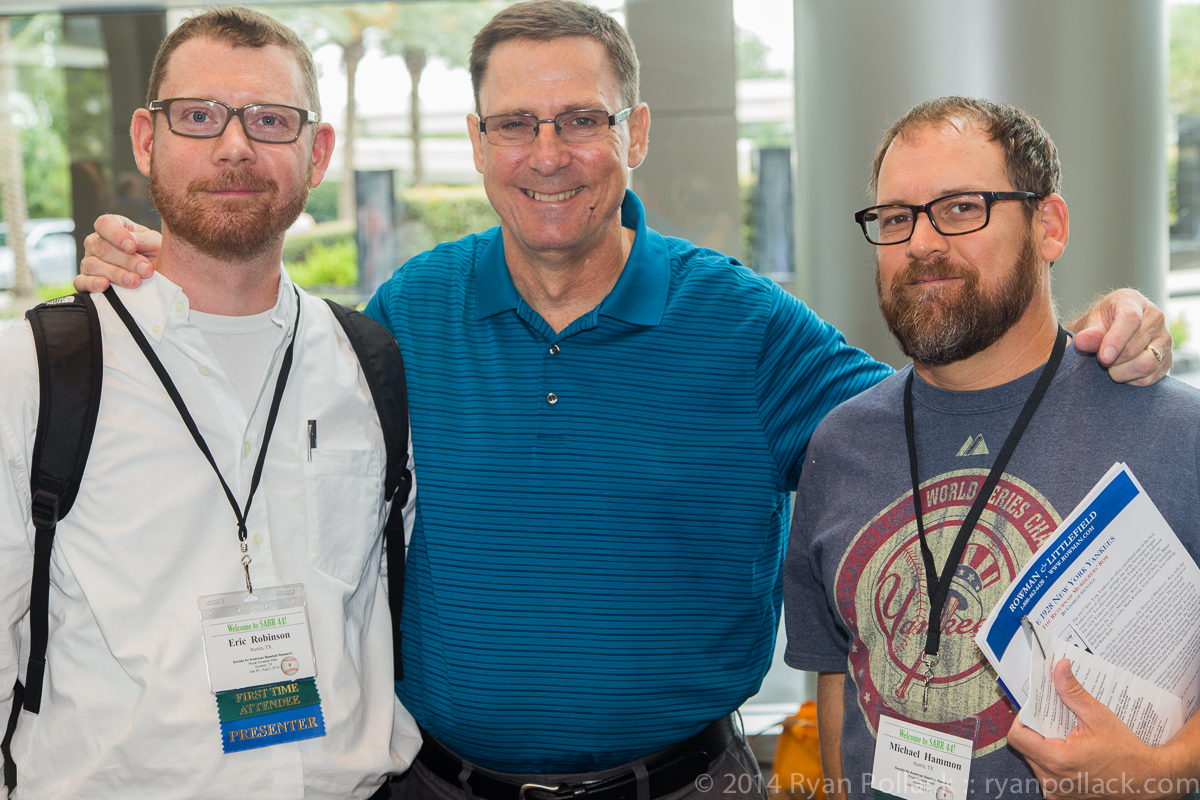 Hornsby chapter members posing for a quick photo.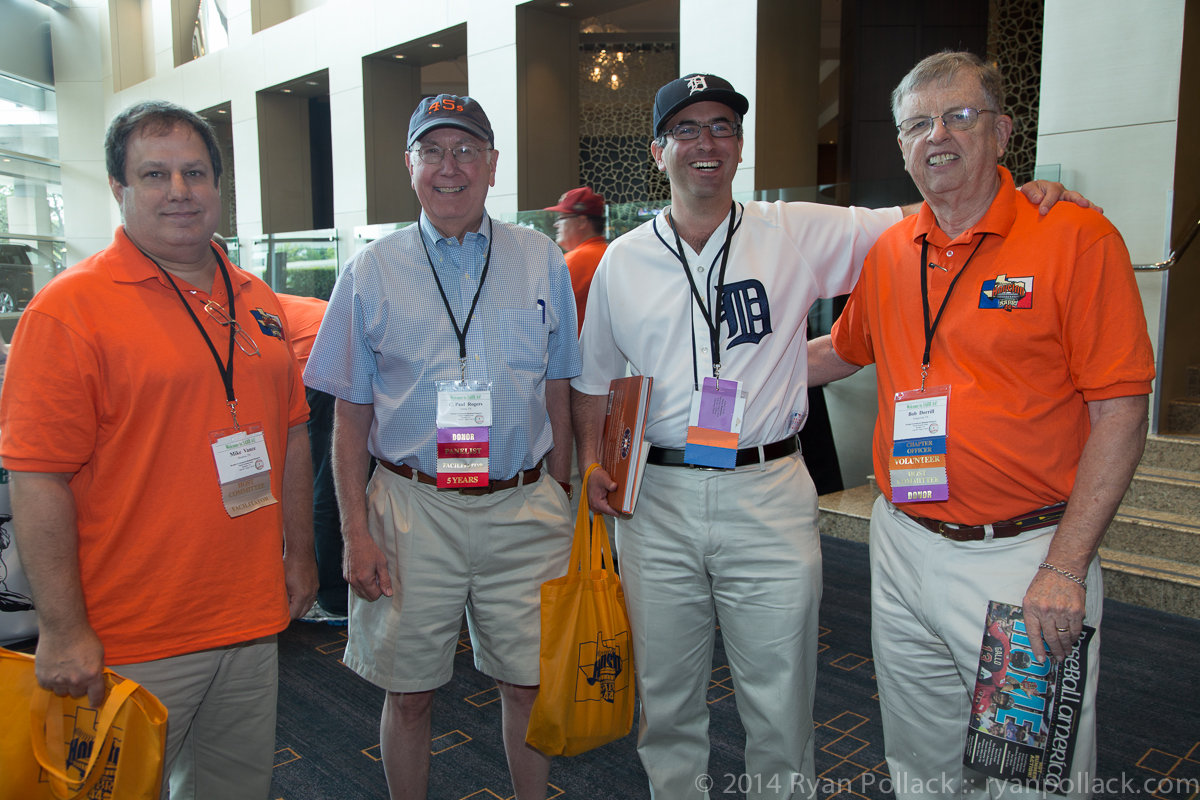 Mike Vance, Banks-Bragan chapter chair C. Paul Rogers, (unidentified), and Dierker chapter chair Bob Dorrill.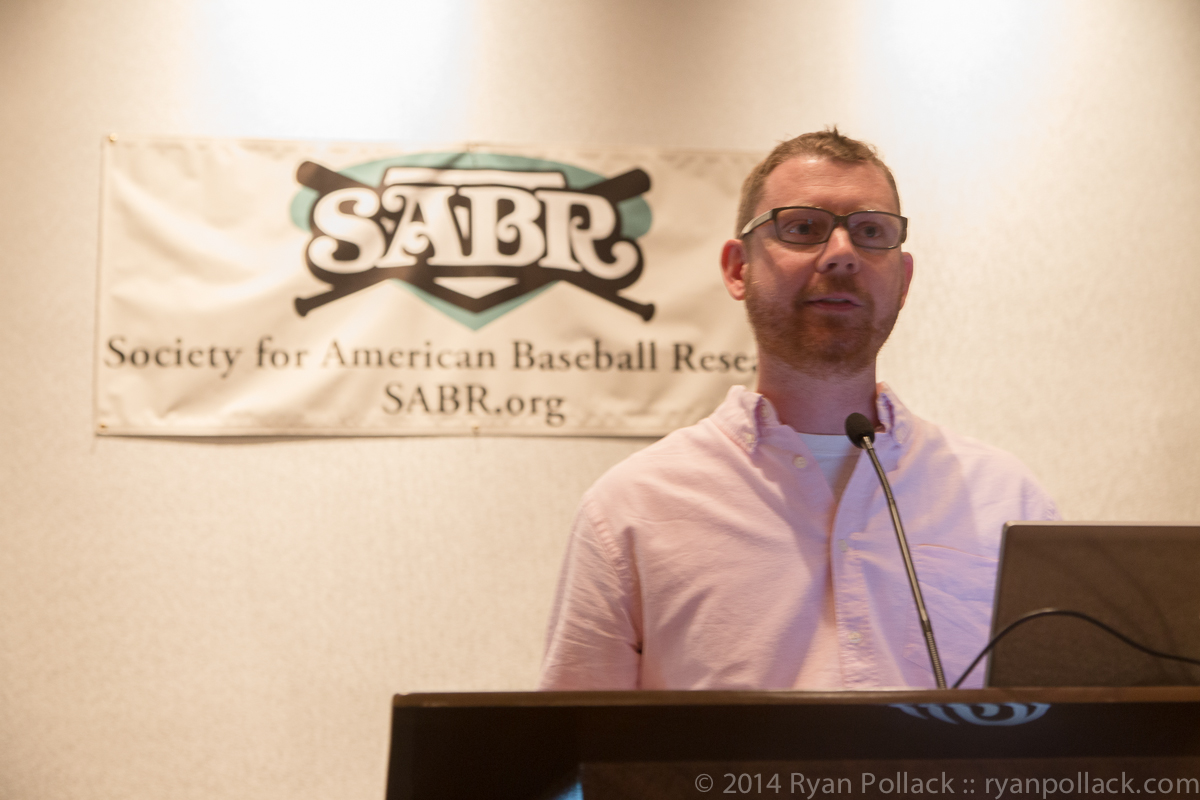 Hornsby chapter member Eric Robinson giving a talk on the brief history of the Houston Eagles.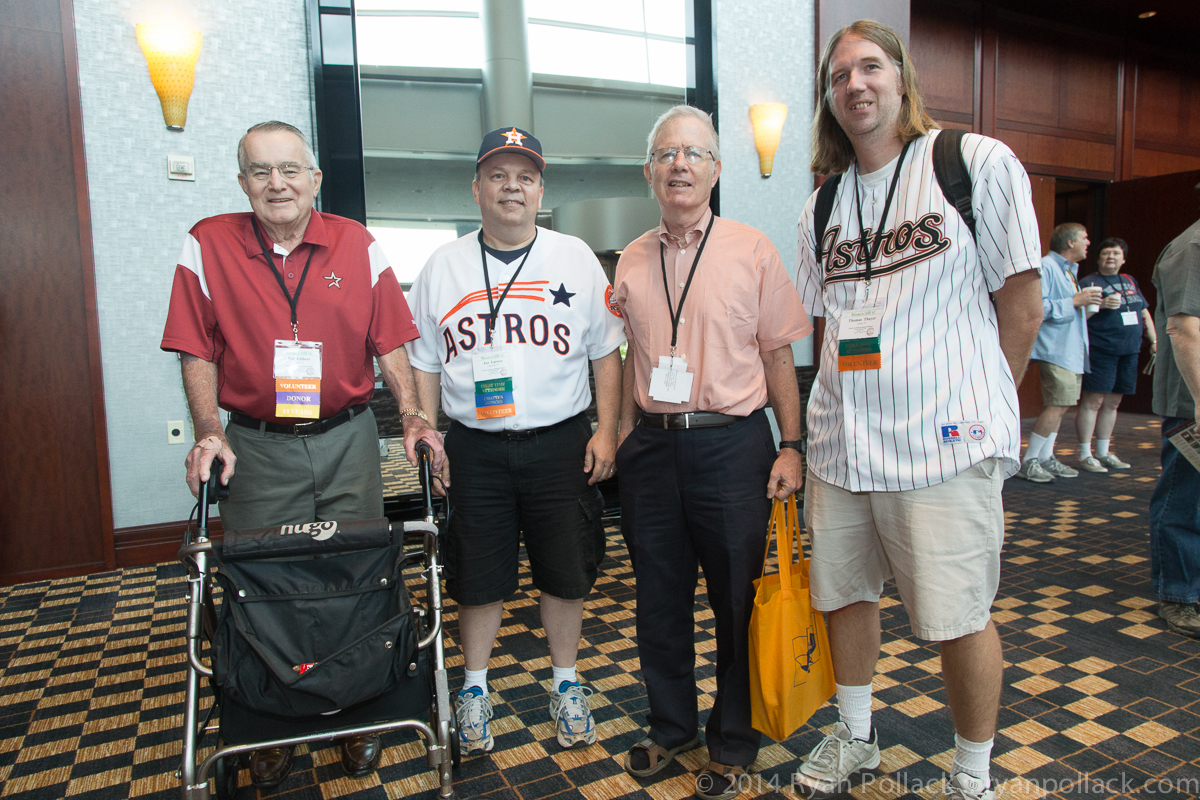 Hornsby+1, who placed second in the team trivia contest. From L to R: Bill Gilbert, Jan Larson, David Kaiser, and Tom Thayer.